Got Stuck? Check out this senior dating site comparison: Match vs Zoosk
Last Update : June 13, 2019 by Ayana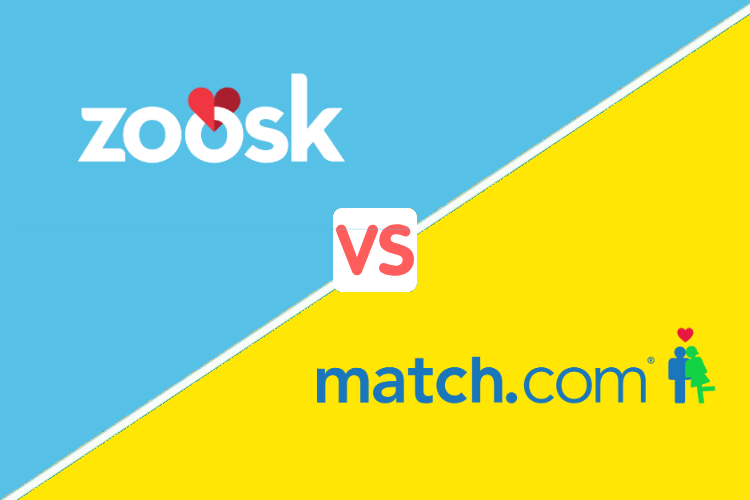 Finding love after the 50s can be quite an amazing experience, especially now that there are so many senior dating sites to choose from.
If you are determined to search for a potential partner online, then you should get some references and check what dating services can offer you the best deals as well as more opportunities to find someone who, in time, may become your perfect match!
Senior Dating Sites Battle
Round 2: Match UK vs Zoosk UK
On the second round of our Senior Dating Sites Battle, we put two of the most trusted matchmaking services under the microscope: Match and Zoosk.
Match UK
The dating site Match.com is one of the Top players in the UK.
The website provides meaningful connections between senior singles who want to find the perfect companion.
What makes Match UK stand out from competitors is its unique matchmaking system that analyzes users personality types and provides partner recommendations depending on each user's personal tastes and traits.
Why register for free on Match UK?
If you are not a tech-savvy and still are on a journey of discovery on how senior dating sites work, then signing in Match UK for free can be a fantastic idea. The reason is plain and simple: you fill a questionnaire and then, Match UK's dating experts do the job for you. They are in charge of looking for potential matches for you!
What do we love about the service?
Match UK's Daily Matches. You don't need to spend hours browsing through profiles to find someone that fits your romantic needs, instead, you receive partner recommendations every 24 hours. A great tool to filter candidates with long-term partner material who meet your standards from those who aren't very compatible with you!
The dating questionnaire you have to fill during the registration process is quite fun and entertaining. You are asked about what your romantic expectations are, but also about your interests, lifestyle and social abilities.
The advanced search feature that allows you to target matches by adding specific keywords
Zoosk UK
Nowadays, there are tons of senior dating sites worth a try, but one of the most original ones is Zoosk UK.
What makes this dating services for singles over 50 so distinctive is that it connects users considering the way they behave while using the website.
You don't need to taste long and boring tests, you simply search for users living in your area, check their profiles and, if interested, get in touch.
Why register for free on Zoosk UK?
There are a million reasons why Zoosk UK is worth a try, but in our own personal experience, what we like the most about this senior dating site is the idea of meeting people in a very interactive way, as if you were in a social network.
You are introduced to particular users depending on how you behave using Zoosk UK's features and the way you communicate with other members.
What do we love about the service?
Its very own Tinder-like swiping Carousel where you can show your interest in specific users as if it were a dating game. You are presented with random profiles and need to click "like or not" in order to get a match!
Zoosk UK app is one, if not the top one, of the best dating apps on the market right now! You can meet other local senior singles in just a few clicks! You can browse users and match up very fast thanks to the feature "quick matches"!
The option to receive a Photo Verified badge if you authenticate your account. That's a sign that Zoosk UK works hard to maintain the high quality of the services provided. Users can verify their profiles by recording a "selfie" video only available for Zoosk's moderators. A good way to shoo away romance scammers!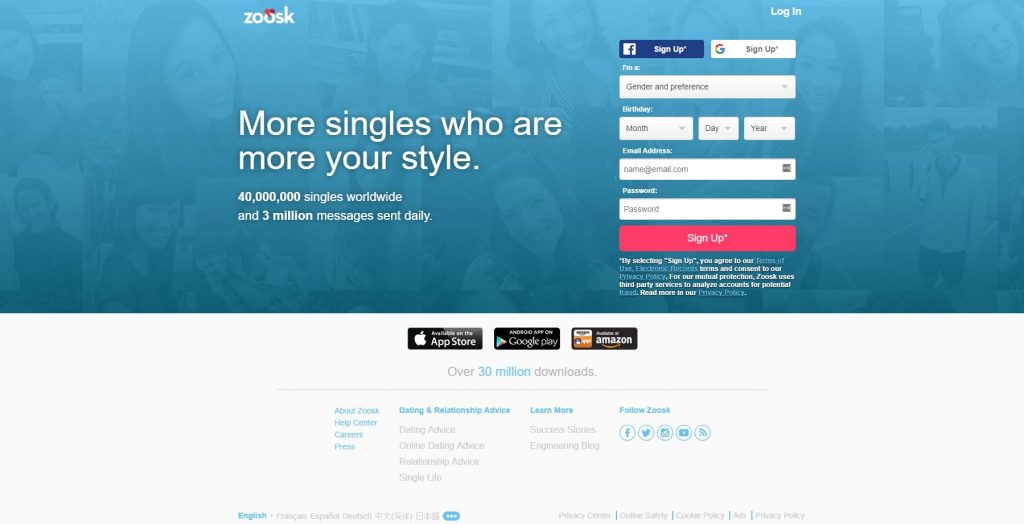 Match UK vs Zoosk UK: Which one is the Best Senior Dating Site?
Selecting between two of the most popular and trusted senior dating sites in the UK is not easy.
After trying both services, we can confirm that Zoosk UK provides an exceptional experience as you can meet other local 50+ singles and get dates as you were using one of the world's best social networks.
It's like a mix of Facebook  and Tinder, but for serious daters in their 50s or over!
Match UK is also a good option, especially if what you are looking for is a senior dating site that is easy to use and gives you a list of potential partners after analysing your dating rofile.
It's a nice choice if you are not so used to online dating and don't know how to properly use the advanced search tools.
In our own experience, both websites have a lot to offer to British senior singles who are looking for a long-term relationship, but if you want to embark on an online dating experience that is highly entertaining, dynamic and interactive, then we will go for Zoosk UK.
Another selling point for us is the fact that in Zoosk, around 3 million messages are sent globally during the course of a day.
The exchange message rate in the UK is pretty high as well. That means a lot of possibilities to chat and mingle with like-minded senior singles from your area! What else may you need?
If you are curious to know more about these two senior dating sites, we recommend you to have a look at our reviews to see what are the best features and what can be improved.