Coronavirus & Dating Sites: finding a solution to social distancing and lockdown
Last Update : April 2, 2020 by Georgia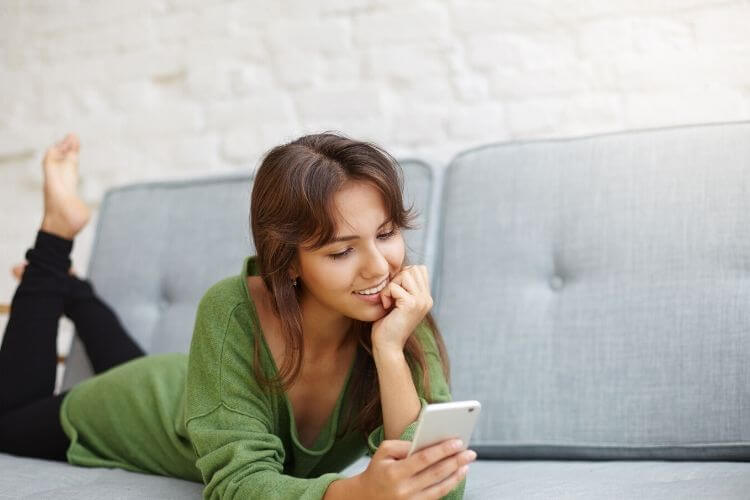 In times of Coronavirus, staying at home is undoubtedly one of the most revolutionary acts you can do to save lives.
The Coronavirus pandemic has now completely changed our routines with a situation we had never experienced before: a lock-down.
It is in that context of isolation, that virtual contact is becoming more and more important.
Internet, again, has given us the tools to talk to our family and our friends and to meet new people from our homes.
Dating sites are becoming the new digital bars. The beginning of a new revolution: online dates. Are you ready?
Time to stay at home and start preparing the afterwards, time to try online dating!
Virtual dates and chat & video services: the perks of online dating sites in times of coronavirus
We are all discovering together the meaning of lockdown. A time we had never lived before and that could help us to create deeper connections between people.
Online dating sites represent the perfect platforms to virtually exist lockdown at home and to get to meet new people.
Here are 3 great perks about dating site to help you change your present and prepare your future.
#1 More and more users than usual
With the Coronavirus pandemic, our lives have completely turned to the Internet. And with it, dating sites have seen the last few weeks a great increase in users that have seen in these platforms the perfect solution to meet new interesting people. But it even goes further, dating sites are a great tool to talk, to share experiences, and to feel a little bit freer.
Many dating sites have free signup as you can find on Zoosk or Match.
You just need an email address, a password and a little bit of time to create your dating profile.
#2 The perfect chance to meet new people and share great connections
You've probably seen many movies in which love conquered it all, especially in difficult times.
Well, it turns out that difficult times tend to create deeper connections between people.
That's why, it's the time to share your experiences, to share your hobbies, your feelings, your needs your personality. Open your heart to the power of community and matches.
#3 Very interesting chat and video services
Dating sites offer many great tools to help users chat and video chat. These sites are very user-friendly and improve the chances of connection between users.
You'll find different tools to break the ice and start meeting people or to directly contact any interesting or attractive profile you might have found!
Actually, chat and video chat are a great way to directly get in touch with other profiles!
For premium users, dating sites also offer great compatibility algorithm to help you find great matches, whilst also giving you access to statistics to help you level up your game: you can create a list with your favourite profiles, check out photos, check who's seen your profile, and most importantly send and receive messages.
Discover virtual dates thanks to the dating sites' chat and video chat tools!
Love in the time of coronavirus has changed a little bit dynamics: you meet online you date online and you start preparing for future face-to-face- dates!
Good luck!