How to plan a great Spring Date
Last Update : October 6, 2017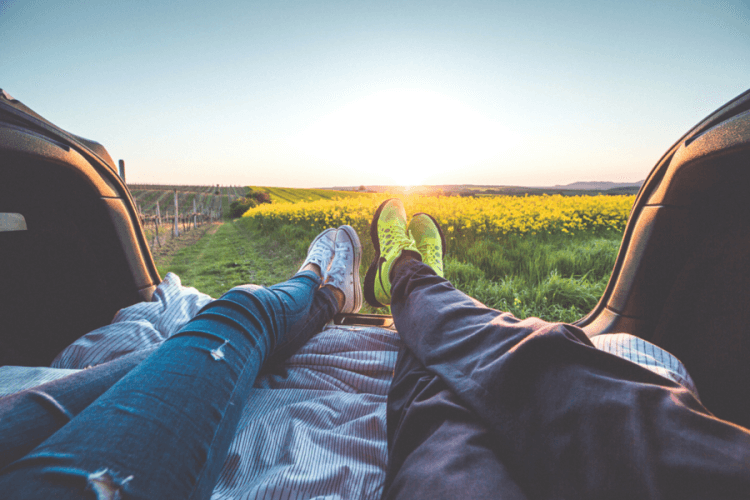 As Winter fades away, warm Spring is ushered in. Days become longer, brighter, flowers shine through the streets and romance blossoms.
Spring offers a wide variety of plans and possibilities to organise the perfect date. Whether you prefer the city, the beach or the mountains, the sunshine and the warmth could be your best allies to find romance if you know how to make the most of it.
It´s the perfect time to get in shape for dating before the hot months of summer! Here are our suggestions to help you organise the best romantic date.
#Picnic on a Park
Planning a picnic is one of the best ways to welcome Spring and to enjoy a fun and romantic date. Make sure you pack food and drinks that your date would enjoy and don´t forget to bring some games like a deck of cards to have the complete experience!
#Plan a Field Trip
Spring offers the perfect excuse to escape from big and crowded cities and to organise an adventurous date in the wilderness! You can find a nearby national park, a lake or close-by mountains to organise a fun romantic activity that will bring you the chance to connect together with nature.
#Cycling Tour
Warm temperatures also offer the opportunity of doing a little exercise outdoors. You can organise an active and original date by renting bikes. Plan a tour of the city from a different point of view and discover it with your date. Gear up the perfect date by adding adrenaline and excitement.
#Visit a Botanical Garden
Another way to plan a great Spring date is by visiting a botanical garden.
A walk through fresh and colorful different flowers and plants is the perfect activity to settle the Spring-mood and make sure romance finds its way.
Botanical gardens are not open all year round so make sure to make the most of it and celebrate Spring with your date surrounded by a great selection of flowers and plants. A full immersion into the scents of Spring!
#Go to a Street Food Truck
Visiting a Street food truck offers a great variation of the dinner-at-restaurant-date. Instead, a Street food truck will allow you to surprise your date with an original and pleasant activity that might even end up with the two of you sharing new experiences together!
The added romantic perk is that you can always eat under the stars if the city lights allow it!