Dating as Susan Sarandon
Last Update : October 6, 2017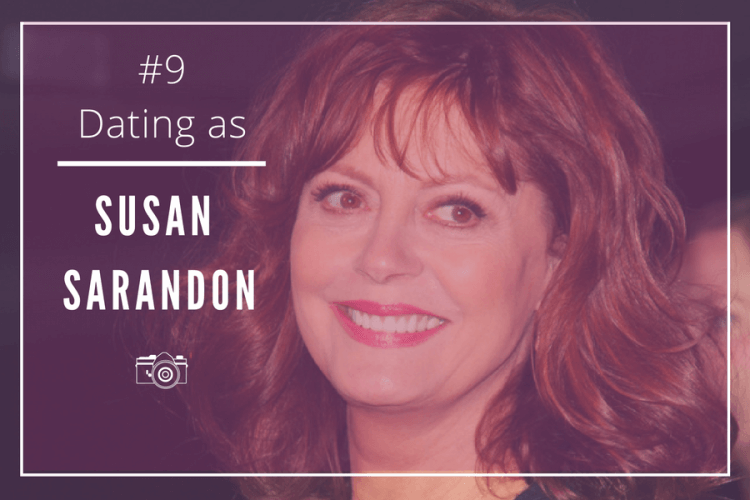 After Halloween celebrations, those who have been lucky to dance to the spooky songs of Rocky Horror Picture Show, will undoubtedly have the sweet Janett Weiss on their heads for a couple of days…
Whether portraying a sweet and madly in love Janet or a strong and wild woman in Thelma & Louise, Sarandon has shown us her vast skills over the years… from romance to a decision, from dependent to independent women in relationships… Is she so versatile in her romantic life too?
Against the stigma of age difference in love
Sarandon has a vast filmography and an equally experienced romantic life. She has been romantically involved with David Bowie, Tim Robbins and Louis Malle among others, however, it is her most recent relationship that has put her under the spotlight.
Despite the great advances in love, dating sites and open-mindedness, they still exist certain stigmas about age and love. Can true love only happen between same age people? or are women meant to always be younger than men for love to succeed?
Sarandon seems to have adopted a closer attitude towards life to Louise (in Thelma & Louise) : strong-minded and proactive: she guides her love life towards her own desires and needs, breaking all existing stigmas on her way. A brave romantic woman.
Although her most recent love story finished quite recently, she has shown women all over the world how age doesn't matter when it comes to love.
You're never too old to love and women can also date younger men than them without having to be scrutinized.
Sarandon is now again looking for love: a prove than when determination is combined with pro-activity almost anything is impossible in love!
Photo Credit: s_bukley / Shutterstock.com